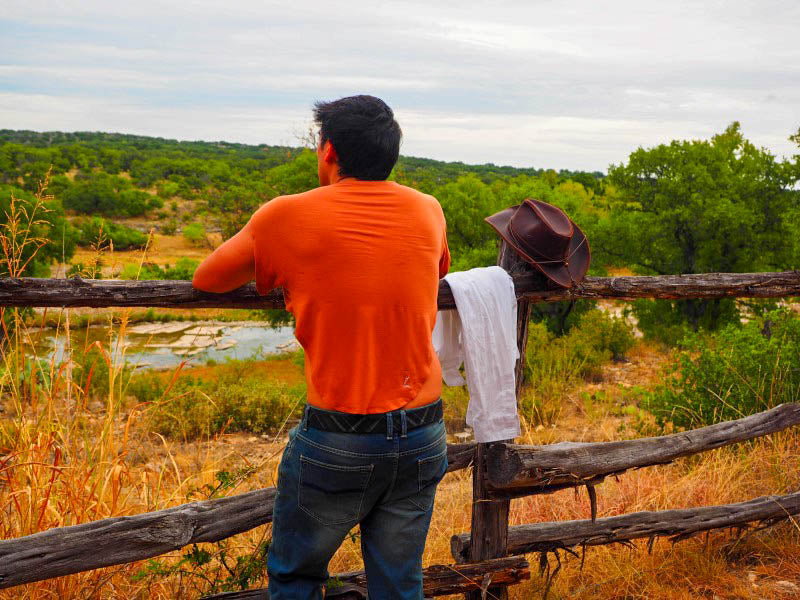 The L-Cut Design is a Texas Story
LESPIRANT´s founder Laurent grew up and went to school in Texas after his parents immigrated from France during his teenage years. He didn't dream of fashion, and honestly, he doesn't even remember when or why he decided to study rocket science at The University of Texas at Austin.
As a skinny 150lbs Freshman, he joined the rugby team for two reasons: there was no trial outs, and it was cheap to play with just mouth piece and shoes to buy. After graduation, he happily carried on as a social Sunday rugby player.
He also became a Sunday Ironman in between, and more recently, an avid tanguero... During all these years, fashion was not even a ghostly blimp on his radar...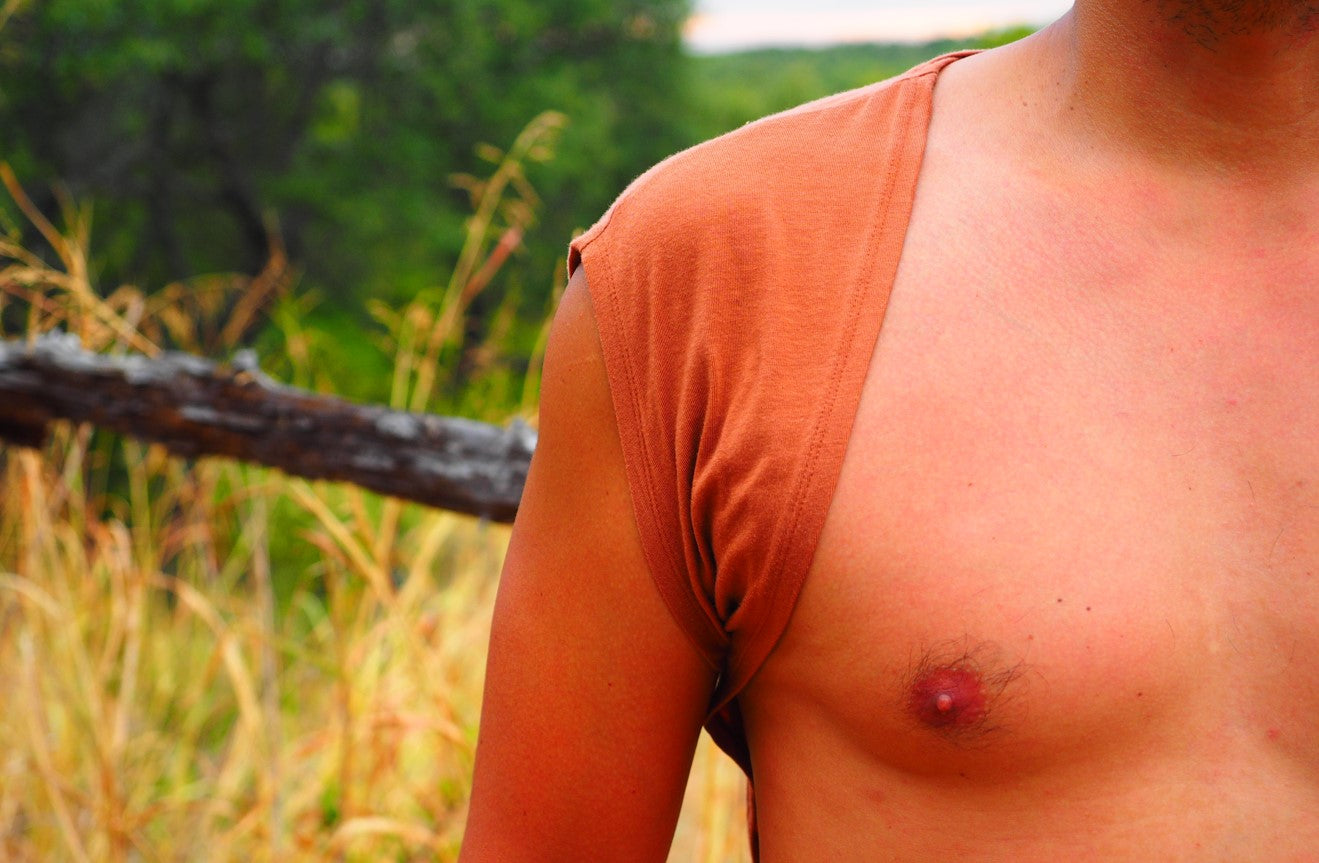 On a Hot Summer Day...
It's hot in Texas, really hot in the summer, and still hot in the fall and spring. When it's hot and humid, vanity takes a hit... Laurent wore v-neck undershirts like many others to avoid armpit sweat stains...
But they are not sexy to wear, because you cannot leave your top buttons without the undershirt collar peeking through....not exactly stylish. It is even worse when the undershirt outline is visible under a thin light dress shirt…And they are hot to wear...There ain't no feeling of freedom with an undershirt!
One hot summer day, he was stretching down again his V-neck to leave the collar out of sight when his top-3 were left open. But he felt stupid pulling down his V-neck like there's no tomorrow...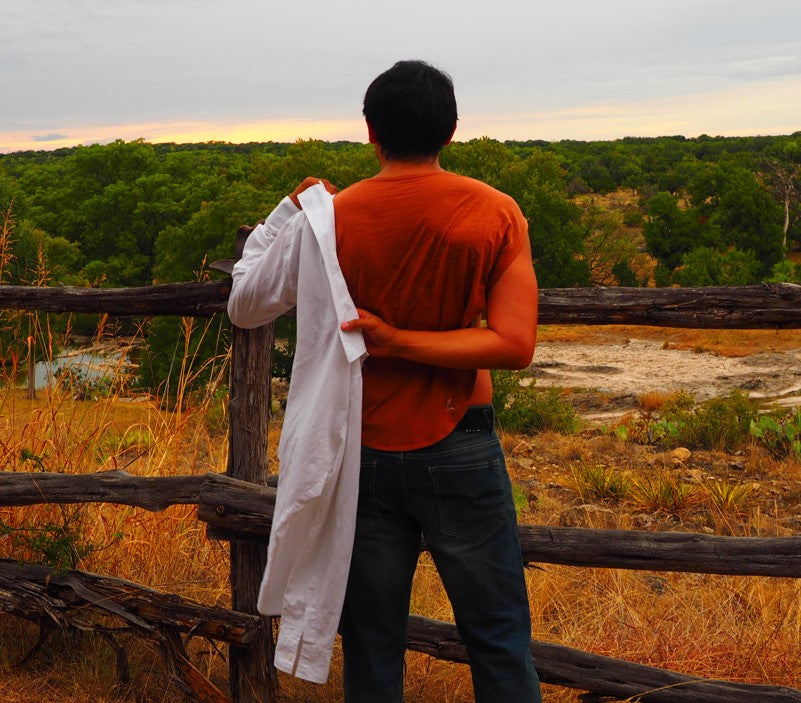 Scissors and Imagination...
So he took a pair of scissors, and starting cutting to make the V deeper...and deeper...and deeper... Sometime when you start, you just can't stop... and then it was all gone...
Et voilà, the first undershirt without a front was born... though it wasn't called the L-Cut yet…
Coming back home that night, he realized that he was wearing the perfect undershirt...All the benefits without the downsides thanks to its open front, and the rest is history.
"If Elon can open a bar on Mars, I can change the world of undershirts on Earth…"
Et voilà our Texas story... with a few artistic liberties...