We solved the Undershirt Problem!
The best undershirt is invisible and keeps you fresh
...you wear undershirts to avoid visible sweat and deodorant stains, but you hate them because they are not sexy and too hot to wear... The LESPIRANT L-Cut undershirt is for you!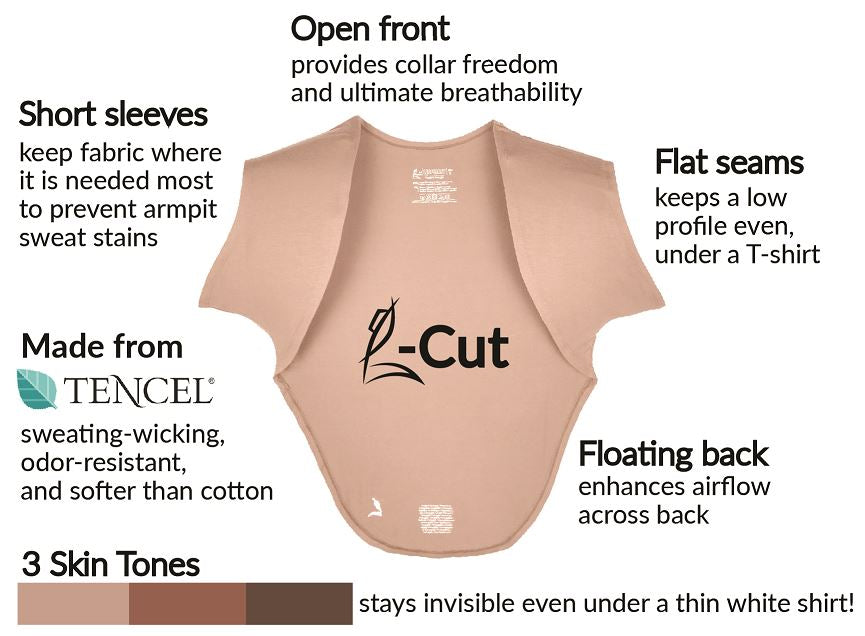 The L-Cut Design
The patented open-front design of the L-Cut provides all the benefits without the downsides of an undershirt.
No sweat stains. No visible collar. No undershadows.
...and it is not hot to wear, you won´t even feel it!
I want my L-Cut
What is worse? Sweat stains or looking unfashionable?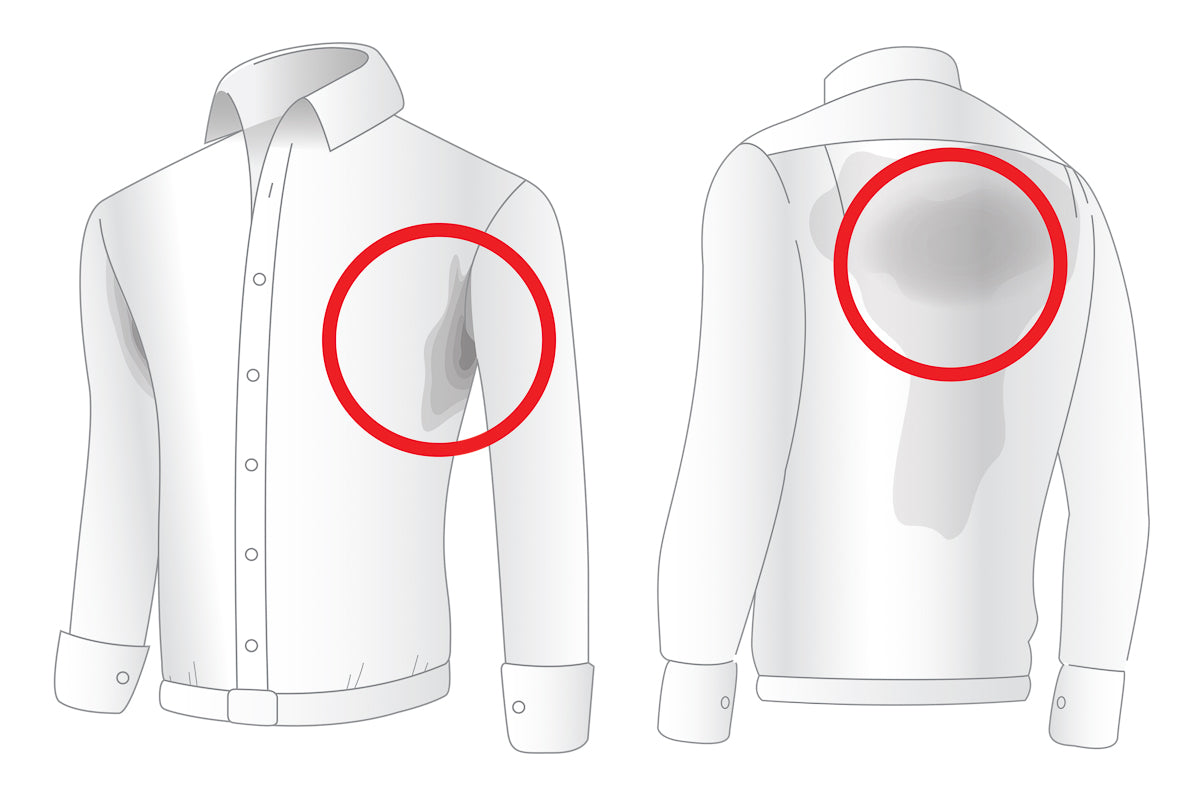 If you don´t wear an undershirt...
Without an undershirt, you get not only embarrassing sweat stains, but also deodorant stains that will ruin your shirts.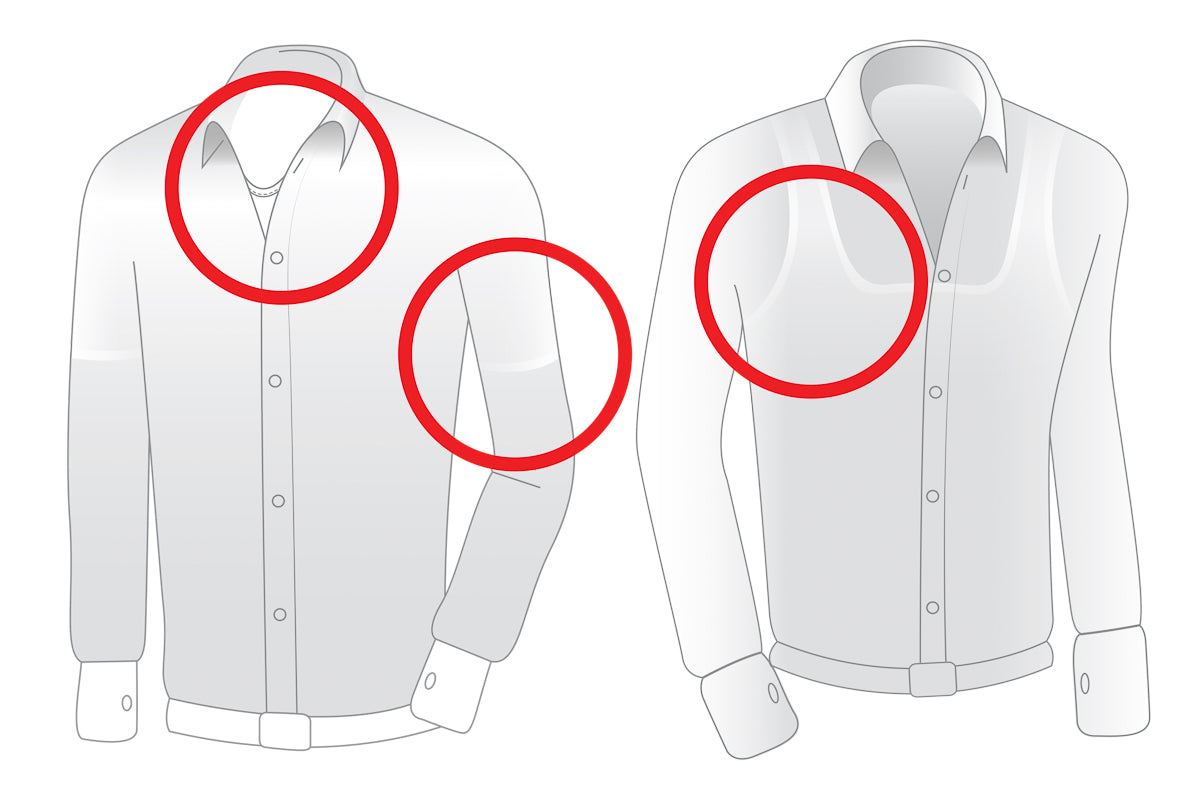 If you do wear a traditional undershirt...
The traditional V-neck and tank-top undershirts are visible under your dress shirt, and you will not look your best with them...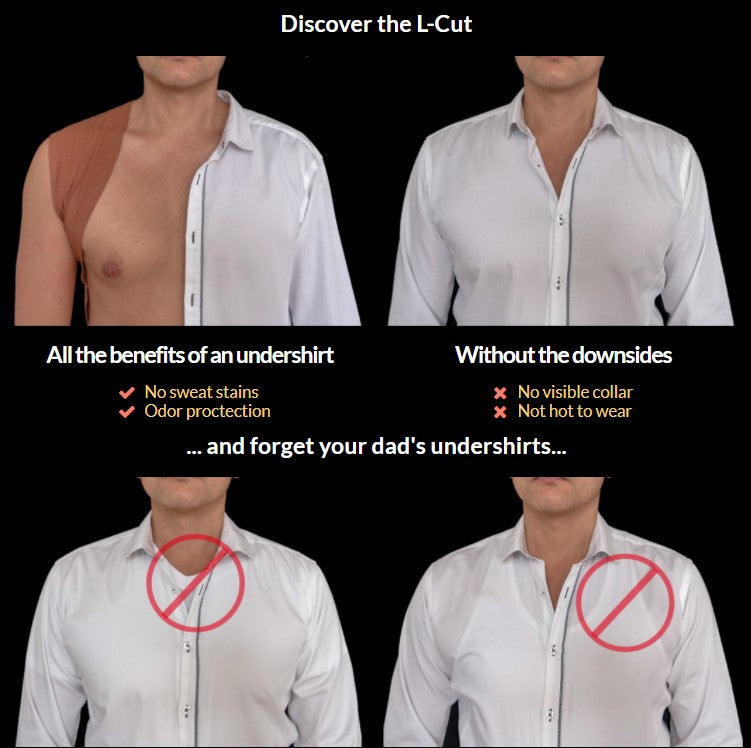 Invisible = Sexy
Stay fresh and sexy with the invisible L-Cut, and forget the traditional V-neck and tank top, which never look good...
Shop
Fabric where you need it covering the armpits and back
No Sleeves

Our sleeveless design put the fabric where it is needed under the armpit but leave the outside of the arm free.

Open-front with Covered Back

Leaving the front open but covering the back makes the L-Cut ultra breatheable and not hot to wear
Always invisible by design
No Collar

With an open-front design, you will never have a visible collar!

3 Skin Tones

The L-Cut comes in 3 skin tones for everyone in the world. Check which color is best for you with our Color Tester

Always Invisible

With no collar and skin tone color, the L-Cut is undershirt remains even under thin white shirts
Keep cool and fresh with your top shirt buttons open with confidence
I want my L-Cut
LESPIRANT is a sustainable and fair brand
Fair Fashion - 100% Made in EU

100% Made in the EU to ensure a living wage, paid maternity leave and health insurance all workers along our supply chain. The fiber is produced in Austria and the fabric and L-Cut in Portugal.
Wear your LESPIRANT LCut and don´t be afraid to open up!